Crime: Hit & Run 2023038968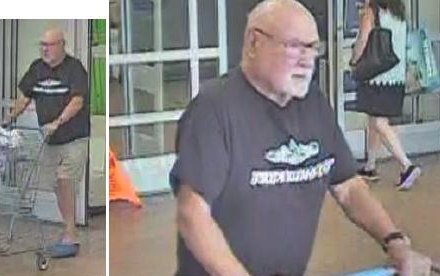 Around noon on 7/7/23, the pictured white male committed a hit and run in the parking lot of the Salem Crossing Walmart.  He fled in a white Toyota Solara convertible with a beige top.
Suspect: Older white male, bald, possible facial hair, glasses, wearing black top, khaki shorts, watch on left wrist.