Crime: Joseph Anthony Mayhan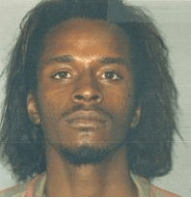 On Tuesday evening, April 2, 1991, Joseph "Stinky" Mayhan had been seen walking in the area of Carolina Avenue and Arctic Avenue.  He was a 32 year old black male who was dressed in a dark blue sweater, off white pants and white topsider styled shoes.  Mr. Mayhan was found lying in a grassy area in the 700 block of Arctic Avenue.  His body was transported to the State Medical Examiner's Office for autopsy.  The cause of death was due to a gunshot wound to the chest with the manner of death a homicide.
Joseph was a 32 year old homeless black male who had brown eyes, black hair, thin build, 5' 10'' tall weighing 145 pounds.