Crime: Larceny 2023040238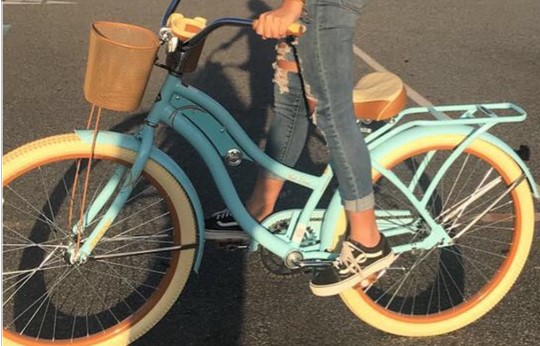 On 7/13/23, suspect stole victim's bike that was locked to the flagpole at the entrance of the Chesopeian Colony neighborhood.  A Domino's delivery driver saw a "homeless-looking" black male riding a bike matching the exact description down Virginia Beach Blvd. toward Town Center around 4:50 p.m. on the same day.  Suspect left their old bike behind when they took victim's bike.
SUSPECT: UNKNOWN B/M, APPEARED HOMELESS
BIKE DESCRIPTION: HUFFY, 26" CRUISER, WOMEN'S BIKE, BABY BLUE FRAME WITH BEIGE BASKET, TIRES, SEAT, HANDLEBAR GRIPS AND PEDALS.