Crime: Reginald Basnight Jr.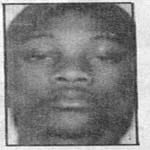 On Sunday, July 12, 1992 at approximately 12:30 am, 15 year old "Reggie" Basnight was gunned down while he was standing in the 1200 block of Glyndon Drive.  Police and Rescue were called to the area for a report of gunfire.  The victim was found lying in the doorway of a home bleeding from the chest.  Rescue worked to save the teenager, but he died where he was found.  Witnesses described Reggie arguing with someone in a small white car over a girl just prior to the shooting.
Reggie was a light skinned black male who had green eyes, black hair, 5' 10'' tall weighing 143 pounds, and a thin build.