Crime: Sean James Sessome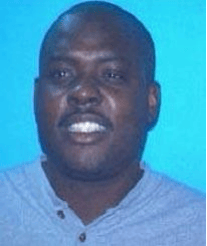 On Thursday, June 13, 2004 at approximately 11:40 pm, Police responded to the 1200 block of Glyndon Drive after a report of gunfire in the area.  Police responded and found Sean Sessome suffering from a gunshot wound.  He died from his injury.  His body was transported to the State Medical Examiner's Office for autopsy.  The cause of death is due to a gunshot wound with the manner of death a homicide.
Witnesses described two black males who were seen getting into a silver late model Mitsubishi sedan a very short time after the shots were reported.  A third person believed to be a black female was seen in this Mitsubishi waiting for the two black males.  One suspect is described as having a medium build with a short haircut wearing a white t-shirt and dark colored pants.
One suspect has been arrested in this case.  The other male has not been identified.
Sean was a 38 year old black male who had brown eyes, black hair with a black moustache.  He stood 6' 0' tall, weighing 229 pounds.