Crime: Shoplifting 2023051118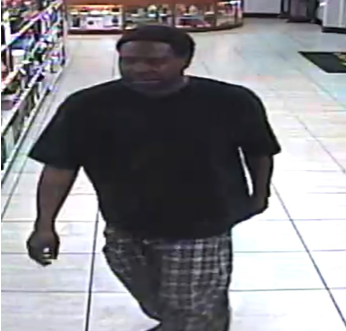 On 9/4/23, the Lynnhaven Parkway ABC store had closed for the evening and the staff had left. The subject parked in front of the store, went to the door, and simply opened it. The front door appeared to not have been locked properly. The subject walked around the store and took one bottle of tequila.
Suspect:  B/M, black T-shirt, plaid pants, tall, facial hair.