Crime: Shoplifting 2023053052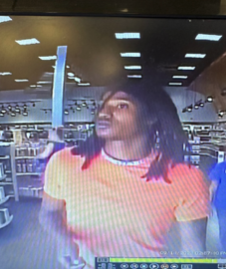 On 9/14/23 at approximately 2:54 p.m., the pictured suspect entered the ABC store on Laskin Rd. and selected $75 worth of Teremana tequila from the shelf. The suspect then proceeded past all points of sale without paying for the liquor.
Suspect: B/M, late 20s-early 30s, 5'10"-5'11", 180-190 lbs., skinny build, wearing an orange shirt with orange and white camouflage shorts.