Crime: Stolen Trailer 2023060472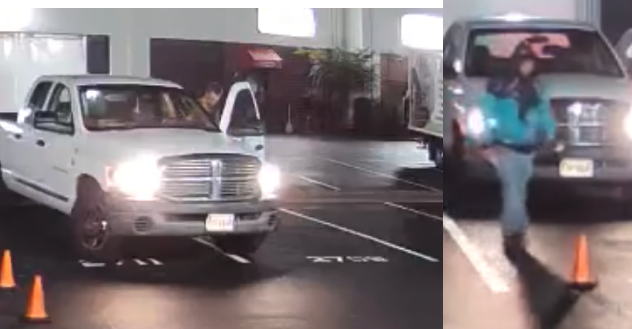 Stolen Trailer 2023060472
On 10/22/23 at approximately 3:45 a.m., the victim's enclosed white trailer was stolen from Rutherford Rd. The trailer was stolen with the pictured pickup truck and suspects.  
Suspect #1: W/M, wearing blue jeans and dark blue/light blue jacket.
Suspect #2: W/M wearing light brown shirt.
Suspect Vehicle: white Dodge Ram, unknown license plate.