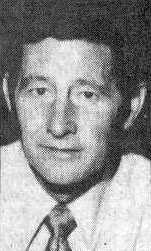 On February 14, 1981, William Davis was last seen working at the Junior Market located at the entrance of Lake Placid on London Bridge Road.  Mr. Davis began his shift at approximately 3:00 pm that afternoon.  He was last seen around 7:00 pm inside the small convenience store.  At approximately 7:30 pm, a customer discovered the store unoccupied and unlocked.  This customer heard noise at in the rear of the store and investigated finding a dark colored vehicle leaving the back parking lot.  Police were called to the scene and discovered money missing from the cash register.  Mr. Davis' vehicle and various other personal items owned by the victim were still at the store.
On February 15, 1981, the body of William Davis was found in a ditch along the 2700 block of Salem Road.  His body was taken to the State Medical Examiner's Office where an autopsy was performed.  The cause of William's death is a gunshot wound with the manner of death a homicide.
William Davis was a 52 year old white male, 6'1'' tall, weighing 144 pounds, with brown eyes, short brown hair, and a thin build.