Fugitive: Davenport, Stacey Lee
Arrested thanks to a Crime Solvers tip!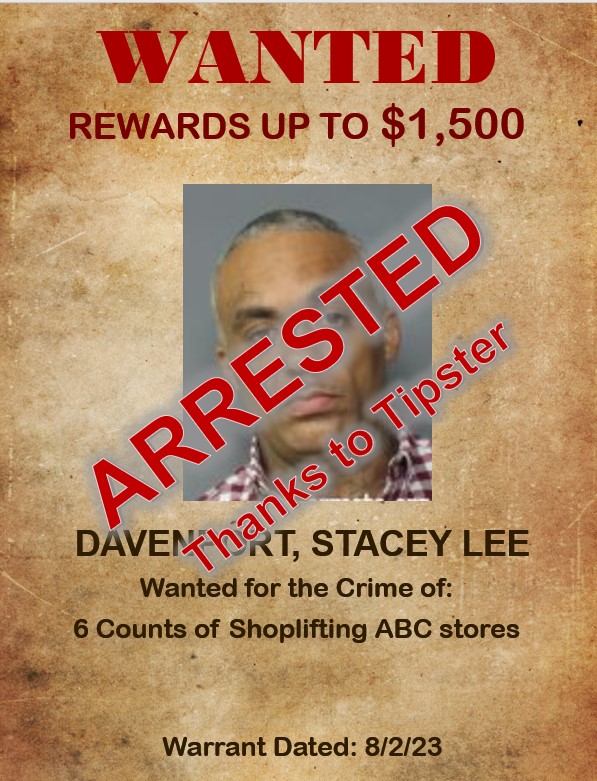 Wanted for: Larceny - 6 Counts of Larceny from ABC Stores
Wanted in Virginia Beach Stacey Lee Davenport
Stacey is 39 years old, 6'3″ tall and approx. 180 lbs.  He had a picture of a PitBull tattoo on his left arm, a moon w/naked lady on his right arm, a picture of Jesus on his right neck, Messiah Blessed, upper left arm a dog, upper right arm crown with three dots.