Fugitive: Kommer, Dawn Christine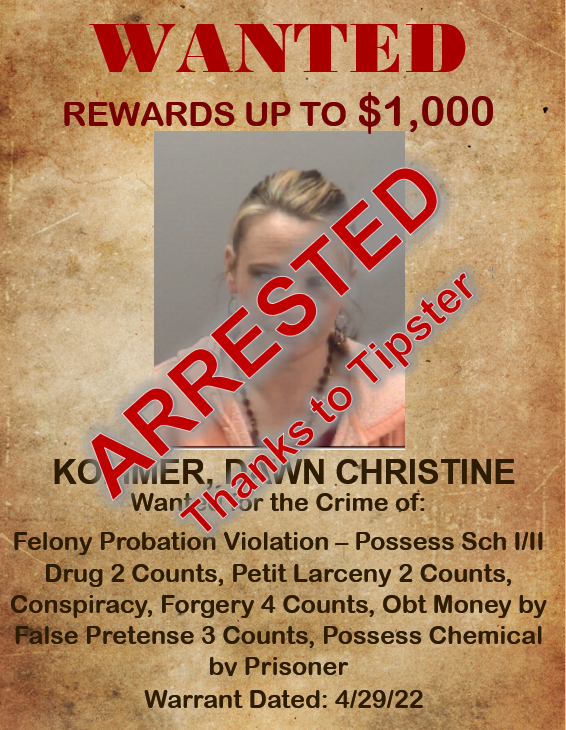 Wanted for: Felony Probation Violation - Possess Sch I/II Drug 2 Counts, Conspiracy, Forgery 4 Counts, Uttering 2 Counts, Obtain Money by False Pretense 3 Counts, Possess Chemical by Prisoner
Dawn Christine Kommer is wanted by Virginia Beach Police.  If you know the whereabouts of Dawn submit a tip at P3tips.com or the P3tip app on your smart phone.
Dawn is 41 years old, 5'1″ tall and approx. 156 lbs.  She also goes by the name Dawn C Hurr.
She has a tattoo on her neck and a low back tattoo of a green tree.